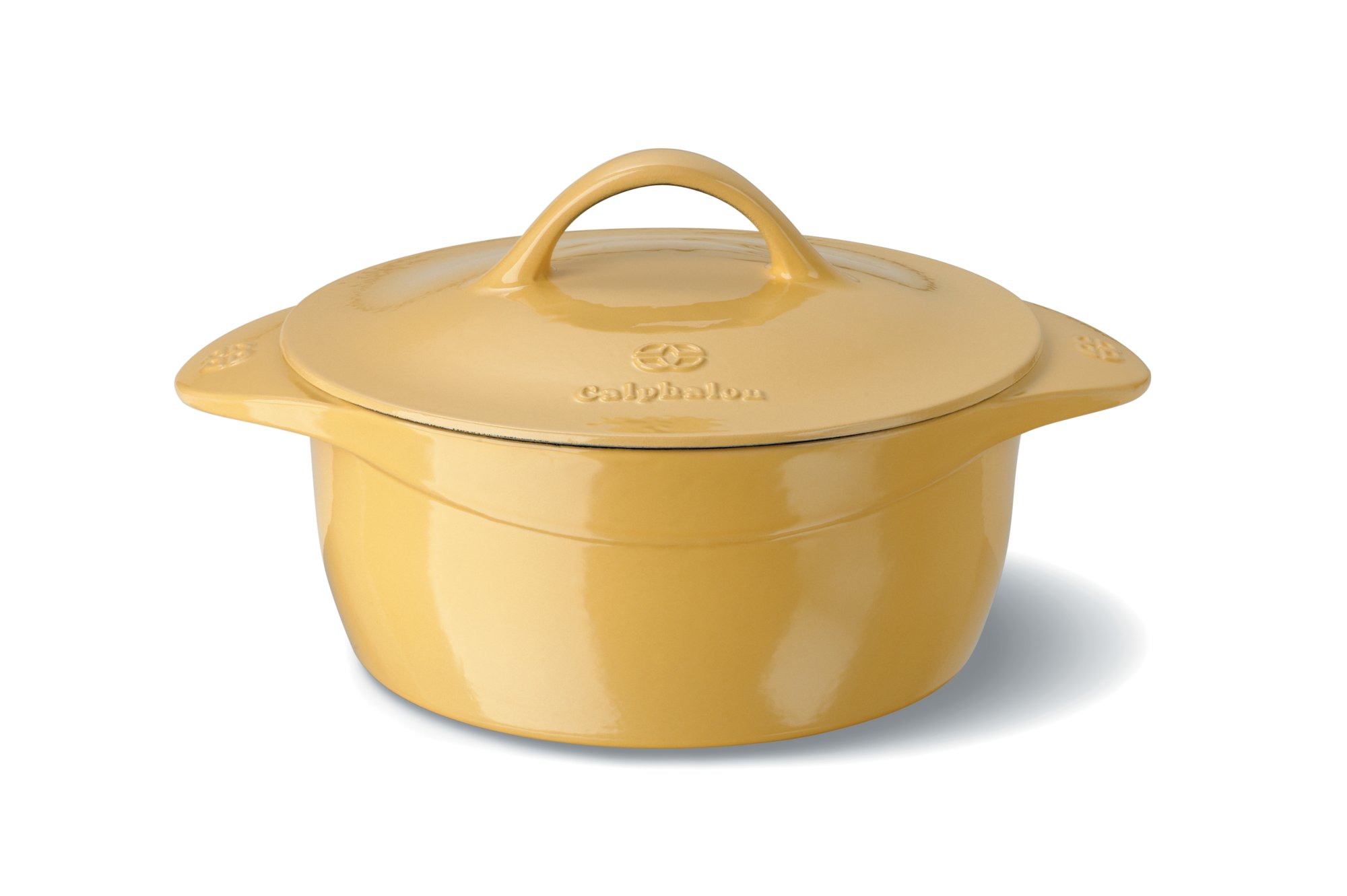 A few months back, I managed to score a Calphalon enamelled cast iron Dutch Oven on the clearance rack at Bed, Bath, and Beyond. It's a beautiful piece, the particular example having been used as a display and which has a couple of chips out of the enamel on the outside of the lid. It has cast-in handles on both the pot and the lid, unlike many of the cheaper examples you find these days, but what I really like about it is the under side of the lid has little spikes, which serve to allow condensation to self-baste the contents.
For some reason, I didn't use the pot right away, something having to do with the number of pots and pans already in the kitchen, but I had been thinking of making a whole braised chicken in this pot. I finally got around to it, and here is the result.
Braised Whole Chicken With Ginger
Serves 4-6
by Gemma Seymour
2 September 2011
4 slices bacon, chopped (or a couple ounces of ham plus 1/4 c. EVOO)
1 whole fryer chicken, 3-4 lbs.
2 onions, chopped
1 carrot, chopped
2 celery stalks, chopped
6 cloves garlic, crushed
2 c. chicken stock, unsalted
2 tsp. vegetable stock concentrate [Better than Bouillon]
1 tsp. poultry seasoning [Bell's]
1 Tbsp. ground ginger
3 bay leaves
1/2 tsp. ground black pepper
Preheat oven to 400˚ F.
Sauté bacon, or ham and EVOO until crisp in enamelled cast iron Dutch Oven. Add onion, carrot, and celery, and sauté until soft. Add garlic and sauté a few more minutes. Make an even layer of vegetables on the bottom of the pan, and place chicken on vegetables. Mix vegetable stock concentrate with chicken stock, and pour over chicken. Add spices, dusting chicken liberally.
Cover Dutch Oven, and place in oven. Cook for 30 minutes, then baste chicken with juices. Cook for an additional 30 minutes, and baste again. Check temperature of chicken, and remove from oven when internal temperature reaches 160˚ F. Check seasoning, correct if necessary, and serve with steamed white rice, egg noodles, or potatoes.